User's Choosing a Server at Signup
When user signs up to a dedicated server plan, he can pick up one dedicated server from templates which you enabled in the plan: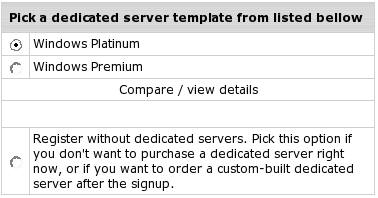 By clicking compare / view details, user can compare parameters of available servers as well as their prices: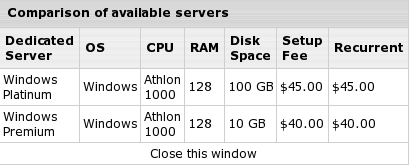 When user who chose a dedicated server at signup first enters his account, he finds that server in his cp and can use it. After the signup, you can notice this server status automatically changed from Available to In use.
Also user can choose to sign up without a dedicated server. In his cp, he can always add a templated server or send a request for a custom-built server. In this case you can create a non-templated server and assign it to the user's account by changing the server status to In use.